What is digitalization for business?
What is digitalization for business?
Estelle Fremaux. – "What business is seeking is to digitalize their process based on a full-stack platform. Our customers in Luxembourg are driven to automate complex business processes and workflows.
Business application professionals recognize the need for complete relationship management for our customers. The business needs to interact with partners and customers network, and manage the multitude of relationships within. It is a huge undertaking. This is where artificial intelligence comes into play. You can build the most efficient applications, but what are they without intelligence?
How useful is artificial intelligence for business apps?
"'Artificial intelligence' is a broad and general term that refers to any type of computer software that engages in humanlike activities, including learning, planning and problem-solving.
The rapid development of artificial intelligence has profoundly change business application world and exponentially widened the opportunities for business apps.
We clear a path toward digital transformation with AI, regardless of your organization's expertise. Whether your focus is on accelerating a single process or disrupting your entire industry or business, you can get there by making AI accessible and useful through your business.
Ainos will use customer data insights to power experiences and processes. This vision is based on 5 pillars:
1. Get a holistic view of the customer
a. Connect data easily
b. Transform customer data
c. Enrich data
2. Unlock insights and take actions
a. Predict customer intent
b. Spot trends
c. Create richer customer segments
d. Drive personalized experience across
3. Automate customer centric experience and processes
a. Gain deeper insight
b. Connect to custom apps
c. Innovate and evolve
4. Adapt and extend
a. Gain deeper insight
b. Connect to custom apps
c. Innovate and evolve
5. Rely on a productive and trusted platform
a. Start quickly
b. Maintain control of your data
c. Invest with confidence
What influence will have Artificial Intelligence on the development of a new generation of applications?
"Artificial intelligence is changing customer relationship management (CRM) systems like Dynamics 365 from Microsoft which is transformed with Dynamics 365 insights into a self-updating, auto-correcting, proactive system that stays on top of your relationship management for you. The release of the new Dynamics 365 insights apps, powered by Azure AI, will enable Dynamics 365 users to apply AI in their line of business workflows.
Ainos is already using Azure AI to build innovative applications and machine learning models for their customers.
The tight integration between Azure AI, Dynamics 365, Office 365 and the Power Platform will enable business users to collaborate effortlessly with data scientists and developers on a common AI platform that not only has industry leading AI capabilities but is also built on a strong foundation of trust and bring data together.
Bring data together. AINOS
Thanks to the Microsoft platform, the AI insight, we are able to offer any type of business applications that our customers will use on a daily basis.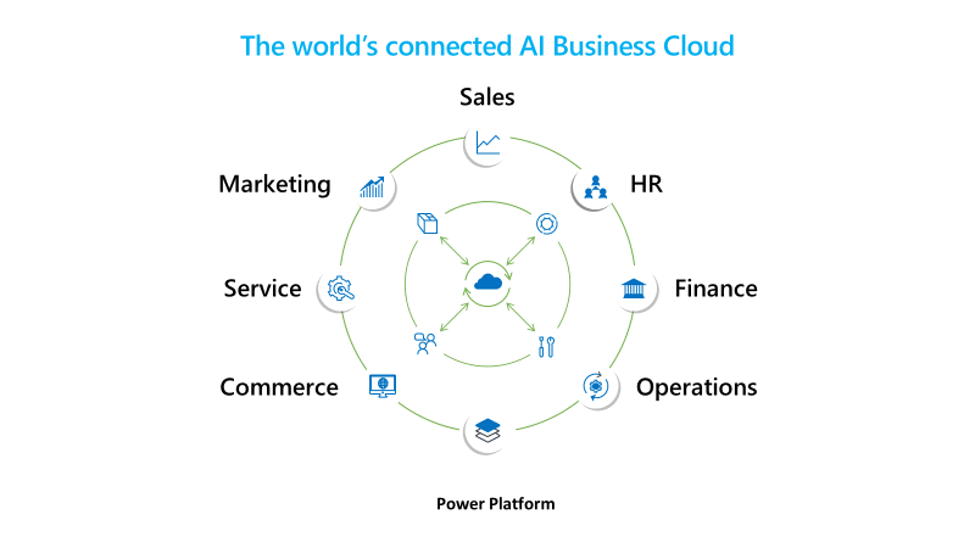 The world's connected AI Business Cloud. AINOS
The evolution of the market in Luxembourg allows Ainos today to offer a real and new dynamic. The role of Ainos is to understand the needs of the market in order to propose efficient, fast and innovative solutions and to make it easier for users to focus on what matters, their business.